An Auckland property manager has excelled with a 99% average across eight Master Class tests.
Allen Xu, of Climber Property Management in Auckland, has scored 100% in seven Master Class tests and has just one wrong answer in eight tests.
An impressive feat! But Allen is just behind fellow Climbers, Grace Hu and Lawson Sun, who are on nine Top 20 Master Class Leaderboards and average 98% and 97% respectively.
Therefore Grace is currently leading the race to be crowned Master Class Property Management Agent of the Year at the TMC Conference on October 5.
Yanling He, also of Climber, is not far behind on eight Leaderboards and Nikita Coubrough from LJ Hooker in Oamaru is also in a good position in the race on 8/8 Leaderboards.
The next Master Class module, Top 8 reasons to apply for termination, is now live in the TPS Portal, providing everyone with an opportunity to further enhance their credentials.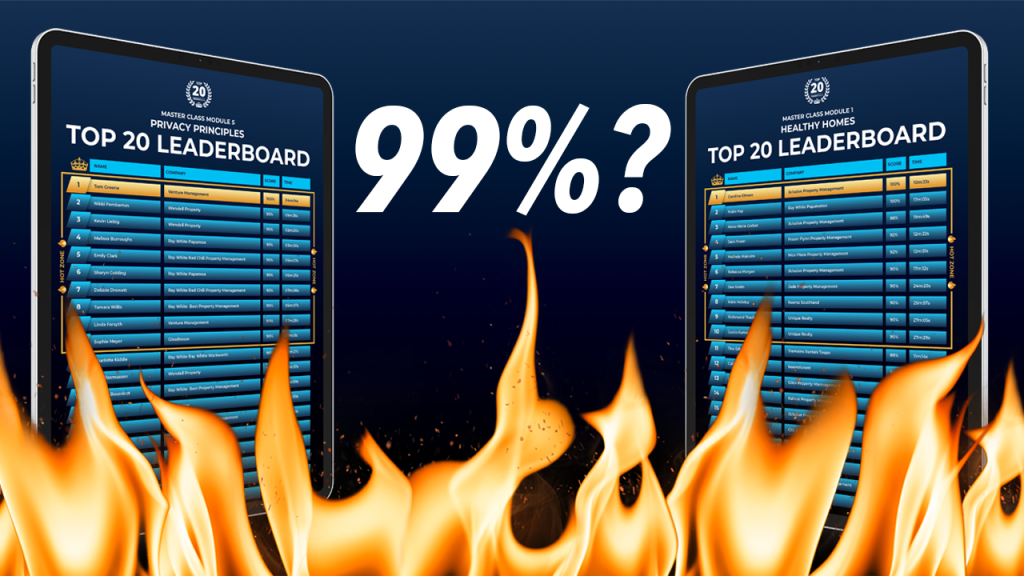 The Master Class Property Management Agent of the Year award is open to all employees who work for a property management company across New Zealand.
The rules are simple! The more Master Class Top 20 Leaderboards you land on, the better your chances are of winning this award.
There are now 11 Master Class courses live in the TPS Portal and those in the Top 10 Hot Zone for each module on August 31st will also be recognised at the Gala Ball on October 5.
Get 20% off any Master Class test in July by using the discount code: MASTERCLASS20