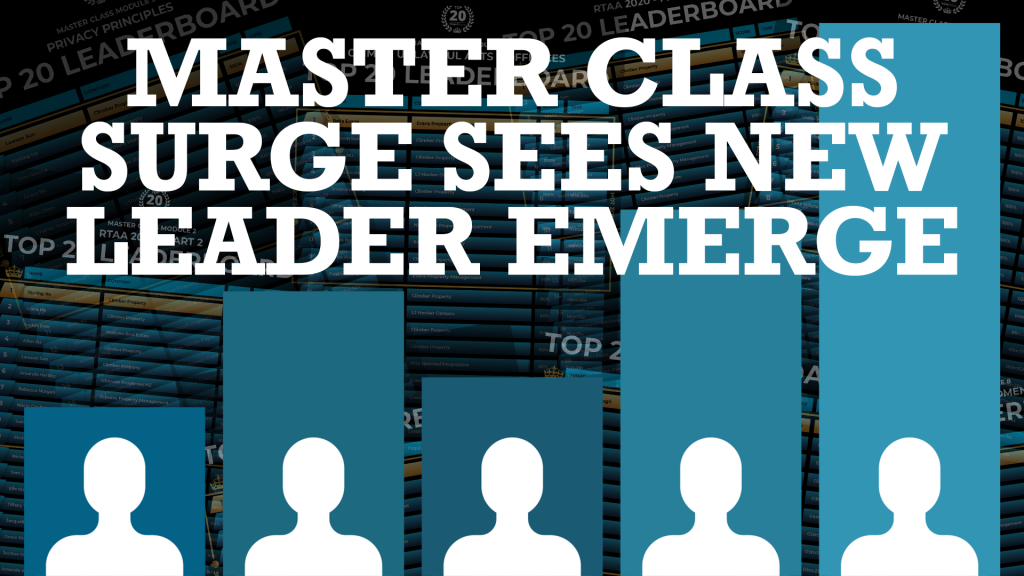 They say a week can feel like a lifetime in various endeavours, and this notion has now come to fruition in the race to see who will be named the 2023 Master Class Property Management Agent of the Year.
Just last week, Jenna Austin of Innovative Property Management in Rotorua had not yet completed a single Master Class test.
However, Jenna has now successfully completed all ten 2023 Master Class modules, making a remarkable ascent and establishing herself as the leading contender for this esteemed accolade, which will be awarded at the TMC Conference on November 14th at Shed 10 in Auckland.
Jenna currently appears on all qualifying Leaderboards, boasting an impressive average score of 98%, with her colleague Shintala Ngatai closely trailing in second place.
Grace Watson from Xclusive Property Management has slipped down to third place, while the rest of the top 10 continues to shift and evolve as more contenders emerge.
The significance of the top 10 positions on the overall 2023 Leaderboard cannot be understated. We are thrilled to announce that this elite group will be invited onto the stage at the TMC Conference to receive the well-deserved recognition they have earned.
CLICK HERE TO SEE 2023 MASTER CLASS TOP 20 LEADERBOARDS
The Master Class Property Management Agent of the Year award is open to property managers, letting agents, administrators, business owners, and business development managers across New Zealand.
As a special offer this year, we are providing substantial discounts on Master Class tests for all #TMC23 Ticketholders. By purchasing a ticket, you will save over $400 on all Master Class tests, with a single module costing only $10 to complete.
All ten 2023 Master Class modules are now available in the TPS Portal, all of which are part of this year's awards.
So, get involved and educate your teams on some of the most topical subjects in property management.
The Master Class Awards test submissions will close on Saturday, 30th September 2023 at 11:59:59pm